'Tiger Woods will be a great US Ryder Cup captain,' Davis Love III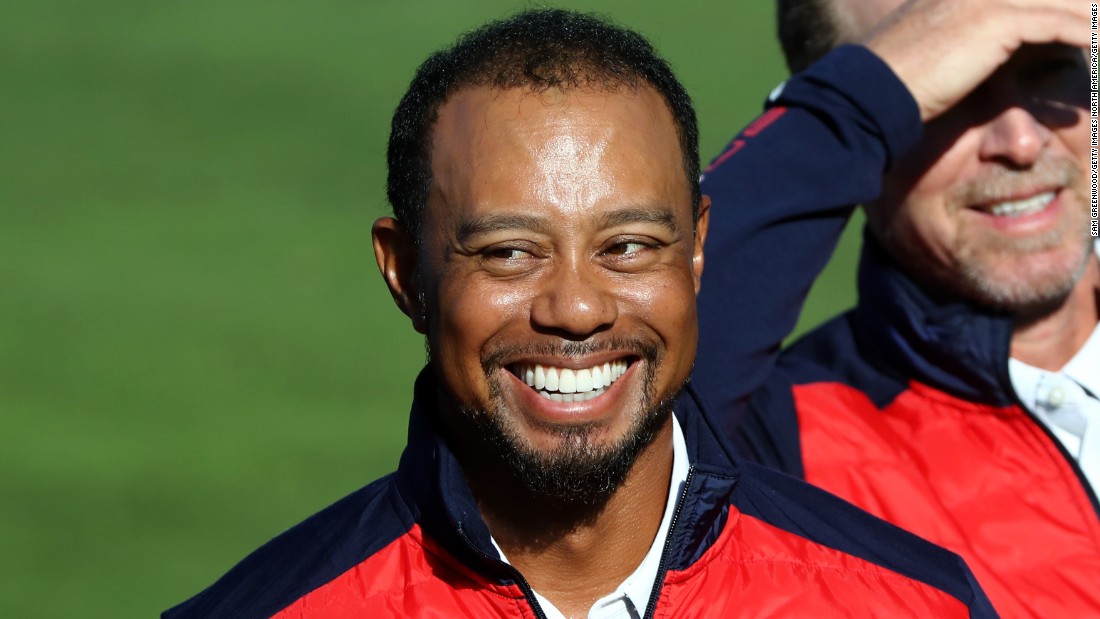 (CNN)He led the US to Ryder Cup victory earlier this year and now Davis Love III is tipping Tiger Woods as a future American captain.
Former world No. 1 Woods recently returned to the course after an injury-plagued sixteen months, having also served as one of Love's vice captains at Hazeltine during the US's first triumph over its European counterparts since 2008.
And Love is convinced the 14-time major winner has what it takes to skipper the Americans in future Ryder Cup matches.
"Tiger will make a great Ryder Cup captain down the road," Love told CNN.
"He was incredible. If you have Tiger Woods sitting in your team room and he doesn't have any clubs you know he's committed."
It's been quite a few weeks for the 52-year-old Love, who learned he'd been inducted into the sport's Hall of Fame shortly before hosting his very own PGA Tour event.
A fine way to top off a year which will be remembered for a 17-11 success over team Europe.
He may be a victorious Ryder Cup captain but Love's playing career is still going strong.
Last year, at the age of 52, he became the third oldest winner on the PGA Tour. And he also has high hopes for his college-age son Dru or, if you prefer, Davis Love IV.
"Everyone says does he want to follow in your footsteps? I say no, he wants to follow in Rory McIlroy's footsteps!" he says of his son.
"He wants to win a lot of major championships and be the number one player in the world."
In fact Love feels overall the future of the sport is very bright indeed.
"We thought we'd have to have Tiger for anyone to watch golf. Well, no, they like watching Jordan Spieth. They're thrilled with Jordan. And the great thing is that Rickie Fowler, Jordan, Jason Day and Rory … they're great ambassadors of the game.
"We're so lucky our top players are such great young men as well. So I think golf's in a great place right now."
Love has pretty much seen it all over the years, including the historical links between golf and US Presidents.
A tradition which will surely continue with President elect Donald Trump.
"He may play more than any past President," said Love. "But I've been around President-Elect Trump a little bit. He's very ambitious and he's very motivated … he wants his courses to be the best."
It seems golf is alive and well in the Oval Office.
Read more: http://www.cnn.com/2016/12/15/golf/tiger-woods-davis-love-iii-ryder-cup/index.html