Donald Trump tees up for golf with Tiger Woods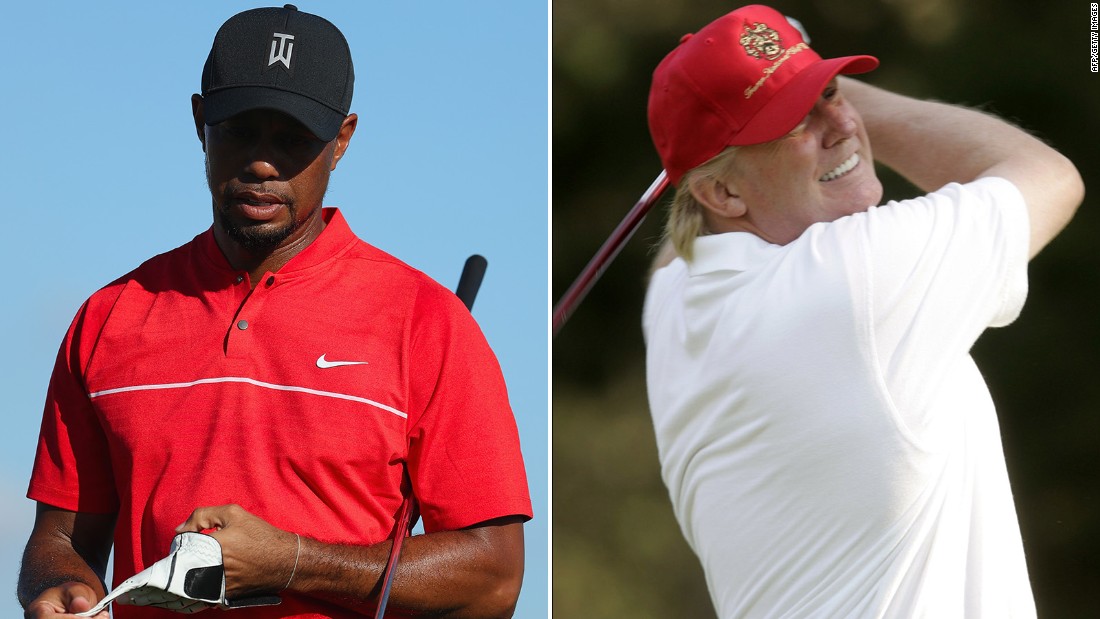 Washington (CNN)As President-elect Donald Trump preps the opening drives of his administration, he'll pause Friday to play some golf with Tiger Woods.
A transition source told CNN Thursday Trump will host Woods in Florida at his Mar-a-Lago resort ahead of the Christmas holiday. They will play at the Trump International Golf Club in West Palm Beach,
according to Golf Digest
, which first reported the plan to play.
Woods has previously played with President Barack Obama, an avid golfer — Trump has in fact repeatedly criticized Obama's indulgence in the game. Trump also frequently hits the links, and has a handicap of 2.8, according to Golf Digest.
Trump perhaps previewed his intention to play with the champion golfer a few weeks ago, when he tweeted that it was "great to have you back, Tiger — Special!"
Read more: http://www.cnn.com/2016/12/22/politics/donald-trump-tiger-woods/index.html