Why Trump's golf diplomacy won't work with China's Xi Jinping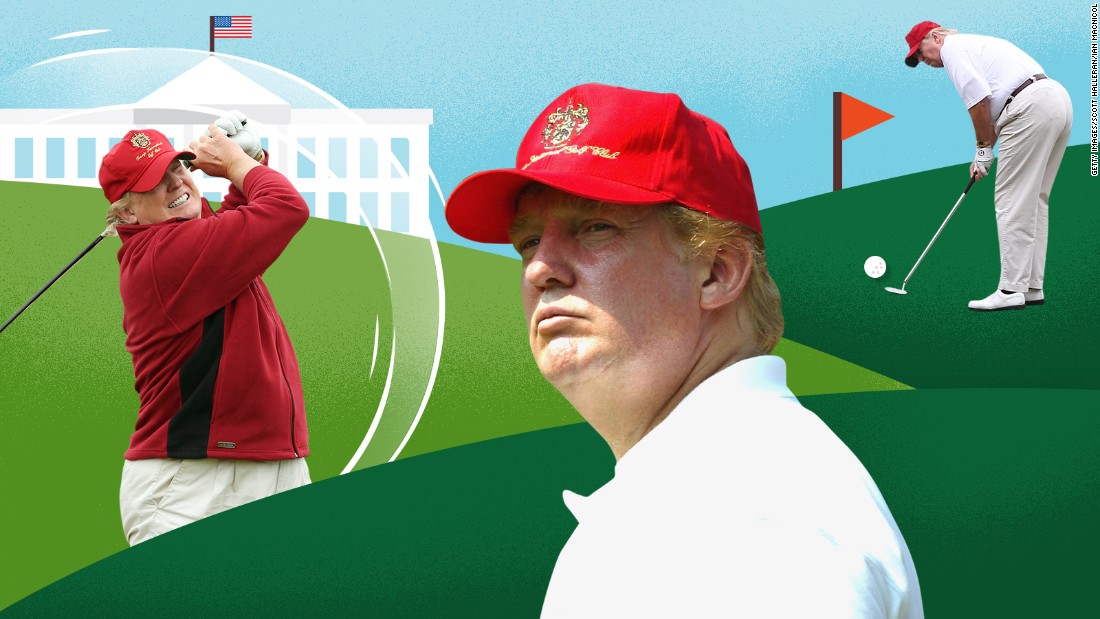 Beijing (CNN)It's the US President's preferred weekend pastime and one he's used to strike up a rapport with other world leaders.
But few expect Donald Trump to tee off with Xi Jinping, his Chinese counterpart, in Florida this week.
Trump will host Xi at his exclusive Mar-a-Lago resort in Palm Beach on April 6 and 7, but any suggestion of an outing to the nearby Trump-owned golf courses is likely to land in the rough.
Xi, an avid soccer fan, isn't known to be a golfer — and he's been waging a war on the sport in his country.
"For Xi, golf is just such a touchy topic back home, saddled with so much baggage — the optics would be awful, with or without Trump," said Dan Washburn, author of "The Forbidden Game: Golf and the Chinese Dream," a book on the tumultuous history of golf in China.
"It's a symbol of the corruption Xi has been railing against," he added. "It represents a lot of the things he has spent much of his presidency fighting, so it's hard to envision the government embracing the game any time soon — at least publicly."
Rich man's game
The Communists banned golf in China after they took power in 1949, denouncing it as a "game for millionaires."
Even after China re-opened to the outside world and golf emerged again in the mid 1980s — largely as a way to attract foreign investment — Beijing has swung between rejecting and supporting the sport.
A 2004 nationwide ban on new golf course projects was aimed at preserving natural resources in a country with a severe shortage of water and arable land. However, local officials, eager for huge profits from selling land, had often ignored the order until Xi decided to enforce it.
Golf has come under particular scrutiny as Xi continues his massive campaign against political corruption, long a lightning rod for public discontent amid a slowing economy and widening income gap.
The Communist Party, also headed by Xi, forced its members to pack away their clubs when it
published a new code of conduct in 2015,
detailing a series of punishable acts that range from using public funds to play golf to overspending on meals and overseas trips.
With golf club membership fees running to thousands of dollars a year — far exceeding the salaries of most officials or party members — the rule amounts to a de facto ban.
Golf habit
His presence at a
Virginia golf club
in late March triggered an online uproar, as his aides had claimed he was working in the White House during the same time.
Critics have been especially pounding Trump for his hypocrisy as the US president once repeatedly complained about the amount of time his predecessor, Barack Obama, spent golfing and vacationing.
Trump even memorably declared at a campaign rally last summer: "I'm going to be working for you — I'm not going to have time to go play golf."
Ping pong anyone?
It's a task made even more pressing thanks to the picture-perfect golf diplomacy that was on display in Florida in February when Trump played two rounds with Prime Minister Shinzo Abe of Japan, China's historical archrival.
Time, perhaps, for Trump to pack up his golf clubs and dust off his ping pong bats.
Read more: http://www.cnn.com/2017/04/02/politics/trump-xi-jinping-golf-diplomacy-wont-work/index.html